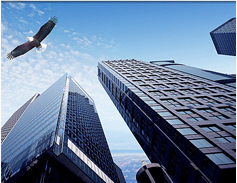 General
Established in 2005, we are the Industrial and Trading Company offering a broad range of fastener products, including hose clamps, retaining rings, washers, pipe clamps etc. We locate in Tianjin, where is 30 km away from the major seaport in North China, XinGang Port, it helps us to serve our customers more promptly and efficiently. We have diverse customers all over the world base of manufacturers, distributors including automotive, agriculture, construction and many more…… With providing our customers flexible solutions, top quality products, prompt delivery and excellent after-service, our annual turnover increased year by year, we grow together with our customers. Our Working Philosophy
Our working philosophy is 'HAPPY WORKING'. We believe that we could supply most efficiency service only when we work happily. And we believe every correct little step would lead us to success. We improve understanding and cooperation between employees by group activities, and continuous training, in order to provide consistent quality, personalized service and dependability. At JIMKOO, customer's satisfaction is our first consideration.
Quality Control
The quality is our number one priority, designed to achieve total customer satisfaction. We warrant that our parts are free of defects in material and workmanship by strictly inspection procedure and process control. We have been certificated to ISO 9001; 2008, which is our basic requirement, as a real commitment to excellence in every facet of the company's operation. That commitment has really integrated into our entire operation and is now a fundamental part of the way we do business across the entire company. In addition, all products are manufactured to the technical design specifications and rigid quality control standards. Our continuing commitment to quality is reflected throughout the company in personnel, policies, equipment, products and service. Our products are also conformed to accepted standard by certain countries. For example, our Germany type hose clamps are conformed to standard DIN3017 accepted by European countries; American type hose clamps are conformed to SAE standard by U.S.
PRODUCTION
Our main products are hose clamps, including Germany type hose clamp, American type hose clamp, High strength clamps, 1-ear clamps, 2-ear clamp, pipe clams etc, as well as custom-made products. Equipped with experienced more than 10 years technicians, we concentrate on product research and development. We are also experienced with OEM products besides our regular production. To increase capacity and control cost, we equipped two fully automatic machines since 2014, which shorten production lead time. With purpose of keep moving and meet customer needs, our strategy is to enlarge 10% investment on equipment and facility in the next 2 years.
Sales & Service
We have been dealing with fasteners for more than 10 years and established long-time relationship with other factories, that brings us advantage to serve our customer by bring items from other factory with competitive price. Our trading items include retaining rings, grease guns and nipples, washers, nuts, joiners, threaded rods etc, and we are open to get more items for our customers with competitive price. Our annual turnover in 2014 is half million U.S. dollars, which has increased 18% compared to 2013. And we expect 5% increase in 2015 as the market is not so good. Our customers come from all over the word, including the field such as automotive, agriculture irrigation, ventilation system, construction, beverage machine etc. We have grown with our customers because we are always open to help customer to find best solution. Our team of experienced and talented salesmen works closely with our customers to provide complete assistance - from inquiry through sample providing, order confirmation and production process update, to final delivery and shipment tracing. Besides, we continually expand our standard product offering based on the needs of our customers and have expanded our manufacturing capabilities to offer more custom solutions than ever before. Our goal is to help our customers to "KILL THE PROBLEM".